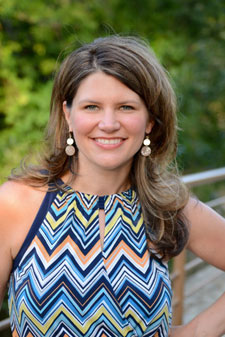 Amber Taylor Welock grew up in Mesquite, Texas, as part of a working class family that taught her the value of a dollar and a hard day's work.  When both of her parents went back to school and earned their associate degrees while Ms. Welock was still in high school, she saw first hand that with perseverance and determination you can achieve anything.  On this foundation, Ms. Welock put herself through college at The University of Texas at Austin while working nights as waitress – graduating in only three years with high honors and as a member of the Phi Beta Kappa Honor Society.  She then continued her education at the University of Texas School of Law, one of the top ten law schools in the country.  
During her twenty year legal career, Ms. Welock has represented clients in matters across the nation including individuals, family owned businesses, multi-million dollar corporations, and Fortune 500 companies.  Her clients span a variety of industries including hospitality, printing services/supply, temporary staffing, automotive, insurance, construction, banking/finance, commercial real estate, and aviation. She was twice recognized as a SuperLawyers' Texas Rising Star by Thomson Reuters for her successes.  Ms. Welock founded Welock Law with the purpose of providing her clients the same level of expertise they received while she was a partner at two big law firms, but with a more personalized, comprehensive approach at reasonable rates.   
Despite her accomplishments in the legal profession, Ms. Welock recognizes her biggest achievements in life are her family, her friends, and her faith. Married to her high school sweetheart following his service in the United States Marine Corps, Ms. Welock is a proud coach's wife and is usually the loudest one in the stands cheering on her husband's high school football team. In addition, she is truly blessed to be the mom of two girls – fireplugs in their own right – who make sure that there is never a dull (or quiet) moment in the Welock household.
It is important to Ms. Welock that she instill in her girls, and others around her, the importance of giving back to the community. She is a frequent volunteer with various charitable organizations, serves as the Board Chair for Interfaith Family Services (a Dallas-based non-profit organization that helps working families break the cycle of poverty), and works with Carry the Load (a national organization that helps support veterans, first-responders and their families).
Through the inevitable chaos life brings, Ms. Welock remains rooted in her faith knowing that with God all things are possible.